NOT EXACTLY LOVE Video-performances / Installation Series of video-performances installed in eight TV screens, 2018
NOT EXACTLY LOVE is a series of video-performances registered in diverse spe-cific locations where I stage a repetitive empathic gesture by caressing different types of matter.
Through the intrusion of these landscapes and the stubborn insistence of this absurd gesture a dualistic relationship emerges: between the misplaced object and the caresser, and between background and foreground.
The theatricality of the action as well as the the futility and oddity of the affectionate gesture sustained in time empathizes humans' impossibility to interact with nature in a non invasive/destructive way.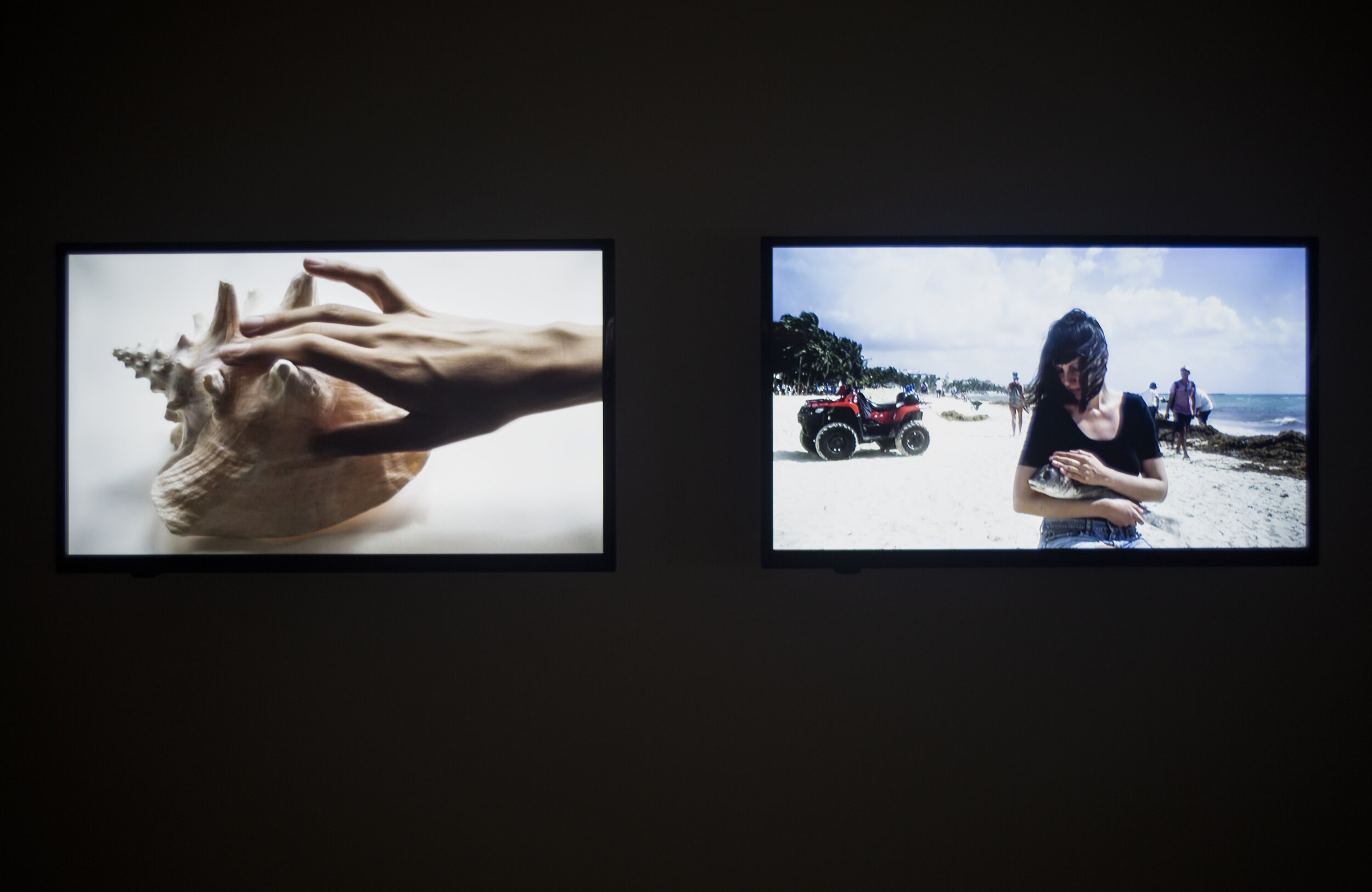 NOT EXACTLY LOVE Selection of video-performaces